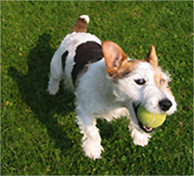 June is winding down and with that comes my favorite time of year, two weeks of tennis bliss, the Wimbledon Championships. I can not resist watching the splendor at the All England Club. I love the beautiful green courts, tennis whites, and the Ralph Lauren clad umpires. This year we have already been treated to a visit by the Queen and the perseverance of John Isner and Nicolas Mahut as they battled it out in the longest tennis match in history.
Style Snaps to the following players:
Serena Williams: simply yummy in her Nike Strawberries and Cream tennis dress
Venus Williams: aka Miss Tina Turner
Maria Sharapova: my style favorite for her beautiful Nike Rose Petal dress

And finally if you are new to tennis, here are a few terms to keep you abreast on the matches:
Ace: When the tennis ball is served and not touched by the receiver, usually happens in the blink of an eye
Advantage: If a player wins the point from a deuce and requires one more point to win the game. It shows up as Ad:player on the scoreboard
Break: When the receiving player wins a game.
Deuce: The score is tied, 40–40
Forced Error: If the opponent hits a challenging shot forcing the receiving player to miss the ball.
Next week, I hope to watch Venus and Rafi win this year's championship.