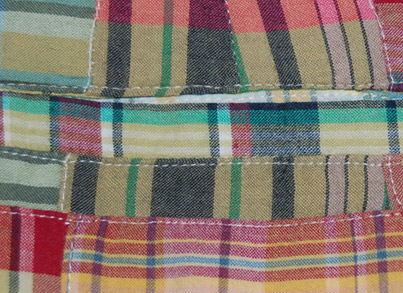 Going on a trip this summer? Be sure to pack the madras. Nothing says summer more than this colorful, causal cloth. Perfect for any occasion, madras can take you from breakfast to beach-side bonfire bash. It has even inspired a few colorful drink recipes.
Girls: Madras can make cute dresses, skirts, shorts, sleeveless tops, capri pants, blazers, and even handbags. Only wear one madras item per outfit. There is nothing worse than clashing plaids.
Guys: Guys look great in madras ties, shirts, and shorts. Long pants can be overkill.