Looking forward to the new fall lineup? Here are my prime-time preppy picks.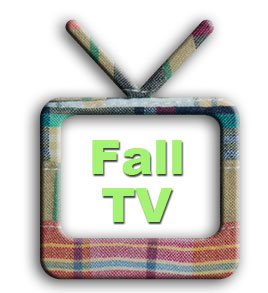 Monday:
Gossip Girl: 9p.m.(ET) on the CW–Everyone loves Manhattan private school dram-ma
The Rachel Zoe Project: Bravo at 10p.m.(ET)
Tuesday:
Ace of Cakes: My favorite B-more show for a full hour at 8p.m.(ET) –Can't wait to see what madness Geoff is up to this week.
Wednesday:
Glee: Fox at 9p.m.(ET) New show, curious to see it
Top Chef: Bravo at 10p.m. (ET)
Thursday:
My fav night of television!
The Office: NBC at 9:00p.m. (ET) Season premier on Sept. 17
30 Rock: NBC at 9:30p.m.(ET) Kenneth!
Project Runway: Lifetime at 10p.m.(ET) –Get your Tim Gunn fix
The Real Housewives of Atlanta: Bravo at 10p.m.(ET) Need a DVR if you want to catch both!
Models of the Runway: Lifetime at 11p.m.(ET)

Loading ...