I am always sad to see those relaxing sun-filled days of summer come to an end. That being said, there is always back to school shopping! Whether you are heading back to high school or college, or sending the little ones off to their first day of school, here are a few cute back to school gift ideas.
Personalized Custom Bag Tags
I think these little bag tags from Molly Lou Gifts are the cutest thing I have ever seen. They are great for personalizing your child' s backpack, your golf clubs, or even an over-sized hand bag. Molly Lou Gifts is a great place for stationary and assorted monogrammed items.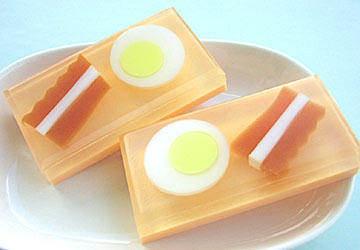 Pancakes, Eggs, and Bacon Soap
The thought of delish soap makes waking up so much easier. This unique hand cut soap made by Sunbasilgarden is a great way to start the day!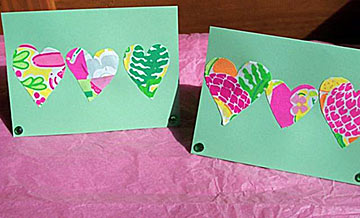 Lilly Heart Stationary
These preppy handmade note cards from Grayson Saige are a sure fire way to become the teacher's pet. This cute stationary comes in various colors including pink and white!