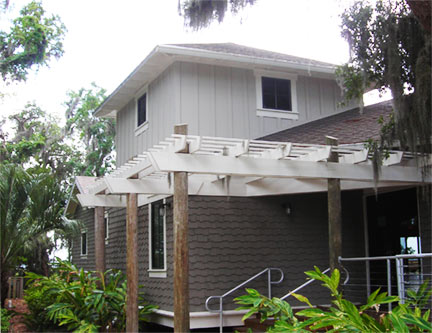 The preppiest beach houses are usually passed down from generation to generation, think Kennedys' Palm Beach house. From 10 bedroom estates in the Hamptons to quaint shacks tucked away on the Outer Banks, the summer home is a beacon of preppydom.
Beach House Essentials:

Sand – preppy beach houses have sand and lots of it. Who can resist coming in from the beach and curling up on a nice sandy sofa.
Oil Painting of the surrounding dunes – Nothing says "established" more than a painting of the the surrounding beach– before everyone else built their house
Sea Shells – piled high in assorted baskets
A shaggy dog with a bandanna tied around its neck.
Grandmummy's patchwork quilt – the cutest beach blanket
A bar sign quoting Jimmy Buffett, such as "it's five o'clock somewhere"
Pineapples and Palm trees. Both pineapples and palm tree motifs are extremely popular with preppies.
And remember, refer to your beach house as a "cottage" no matter what the size.